What is it?
Gemstones are armor and weapon enhancers that can add different attributes equipped items.
How do they work?
In your inventory, grab a Gemstone and drop it directly onto a weapon or armor piece that has an available Attribute Gem slot. The Gemstone will be set into that slot permanently and the effects will be given to the player when the armor is equipped or the weapon is in hand.
Strength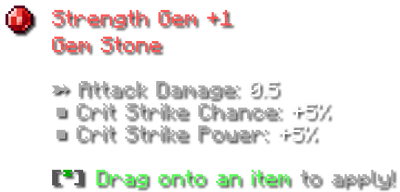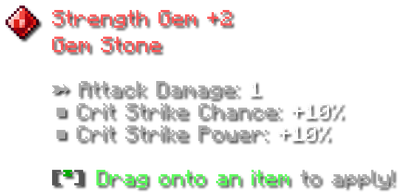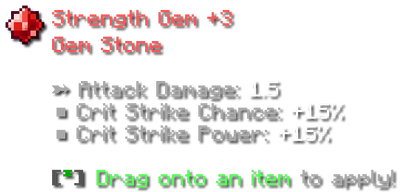 Dexterity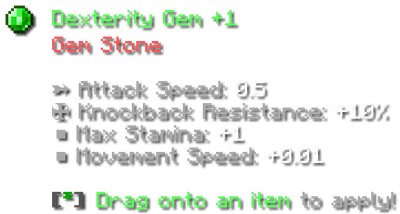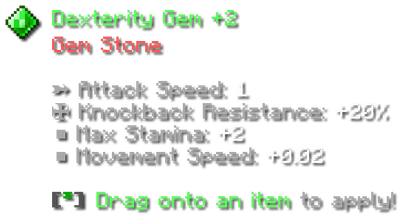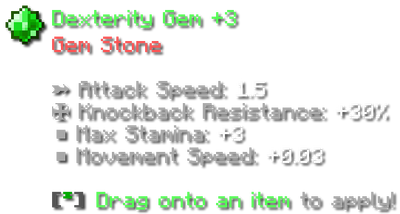 Constitution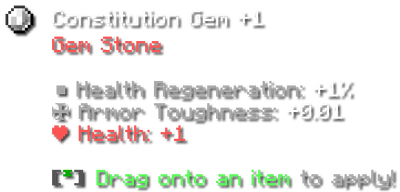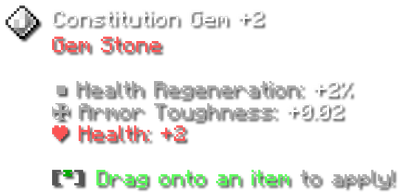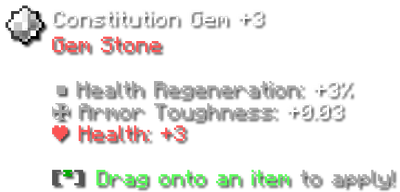 Intelligence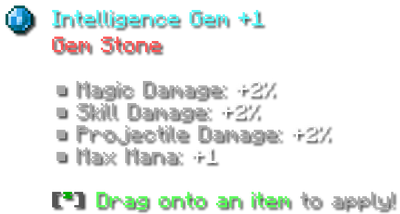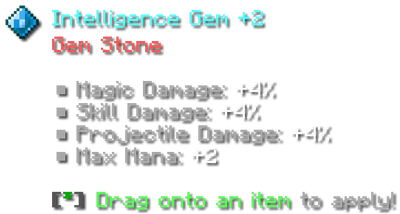 Wisdom



Charisma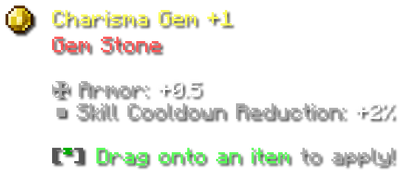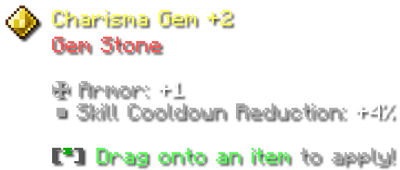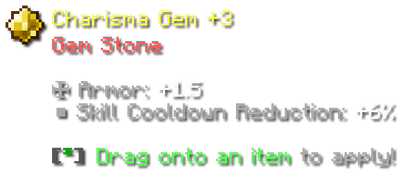 Community content is available under
CC-BY-SA
unless otherwise noted.